An Unexpected Journey
Edit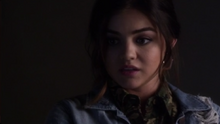 Violet Baggins
(nee
Greenhill
) is the main protagonist of the first three books called the
Violet
trilogy.
Violet is the first-born daughter and third born child of Marah Cauliflower and Tom Greenhill III and sister of Hazel, Will and Tom Greenhill IV. Later the wife of Bilbo Baggins. Violet first appears in an Unexpected journey, in which she reunites with Gandalf, an old family friend of both Took and Greenhill family. She goes on an adventure as a fifteenth member and the Istar's personal guest.
In later life, Violet is the mother of Thorin (father of Bilbo II), Frodo and Lily Baggins (mother of Hazel) grandmother of Hazel, Bilbo II and (foster) grandmother of Merry Brandybuck
Bilbo Baggins
Edit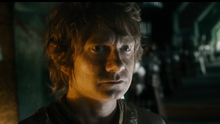 Thorin Oakenshield
Edit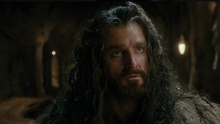 Thorin II Oakenshield is the fourth king under hte Mountain, son of Thrain, grandson of Thror, brother of Frerin and Dís, the uncle of Fíli and Kíli (the original), great-uncle of Violet, Vili, Kili II, Elsa, Inge, Alison and Sven and great-granduncle of Selena and Mirabella
Violet named her second-born son and child, TJ Baggins, after the King and the baby's father.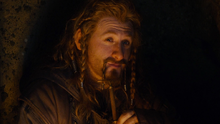 Fili is the son of Dís and Vili (the original), grandson of Thráin, nephew of Thorin, and Frerin. and older brother of Kili and older paternal half-brother of Brynn.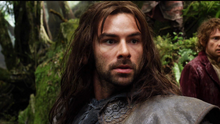 Gloin is the brother
of Óin, father of Gimli and the youngest son of Gróin.